Parenteral & Enteral Nutrition System® is a proactive clinical nutrition management decision support tool with malnutrition indicators. PENS™ saves clinicians time on…
Calculating Parenteral and Enteral Nutrition

Comparing intake to industry guidelines

Identifying malnutrition

Finding product substitutions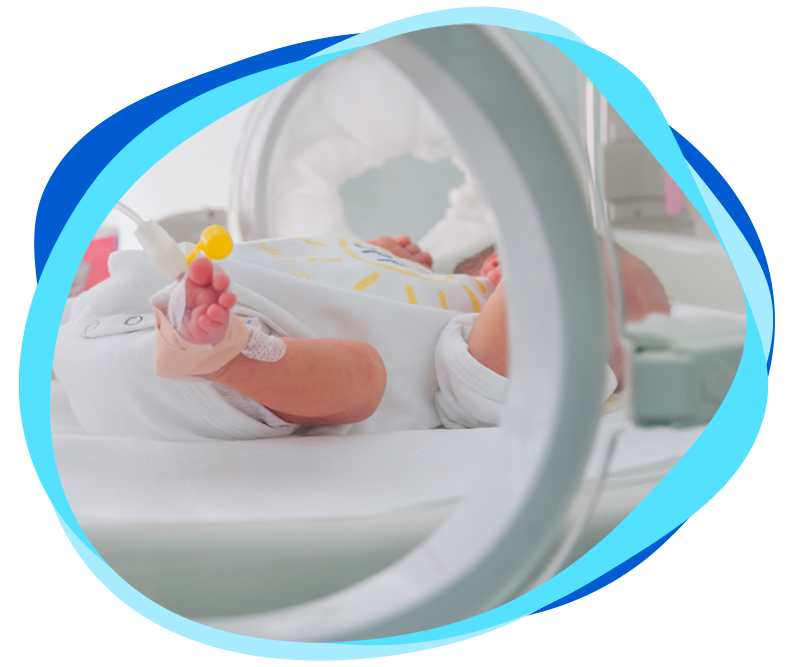 Preterm and sick neonates are more vulnerable to caloric and protein deficits. Extrauterine growth restriction is prominent in infants born prematurely.  Nutrient deficits of only a few days can result in malnutrition as these infants have no nutrient reserves.
The prevalence of malnutrition in hospitalized infants is underrecognized. Implementation of malnutrition indicators for preterm and neonatal populations helps identify nutrient deficiencies sooner resulting in better patient outcomes, improved reimbursement rates, and reduced hospital readmissions.
– Khlevner, et al. Nutrients. 2023.; Carvalho-Salemi, et al. JAND. 2023.; Peila, et al.  Nutrients. 2020.; Kim, et a;. Ann Pediatr Endocrinol Metab. 2020.; Goldberg, et al. JAND. 2018.
PENS™ is the one place to perform all nutrition assessment calculations and see if your patient meets any malnutrition criteria.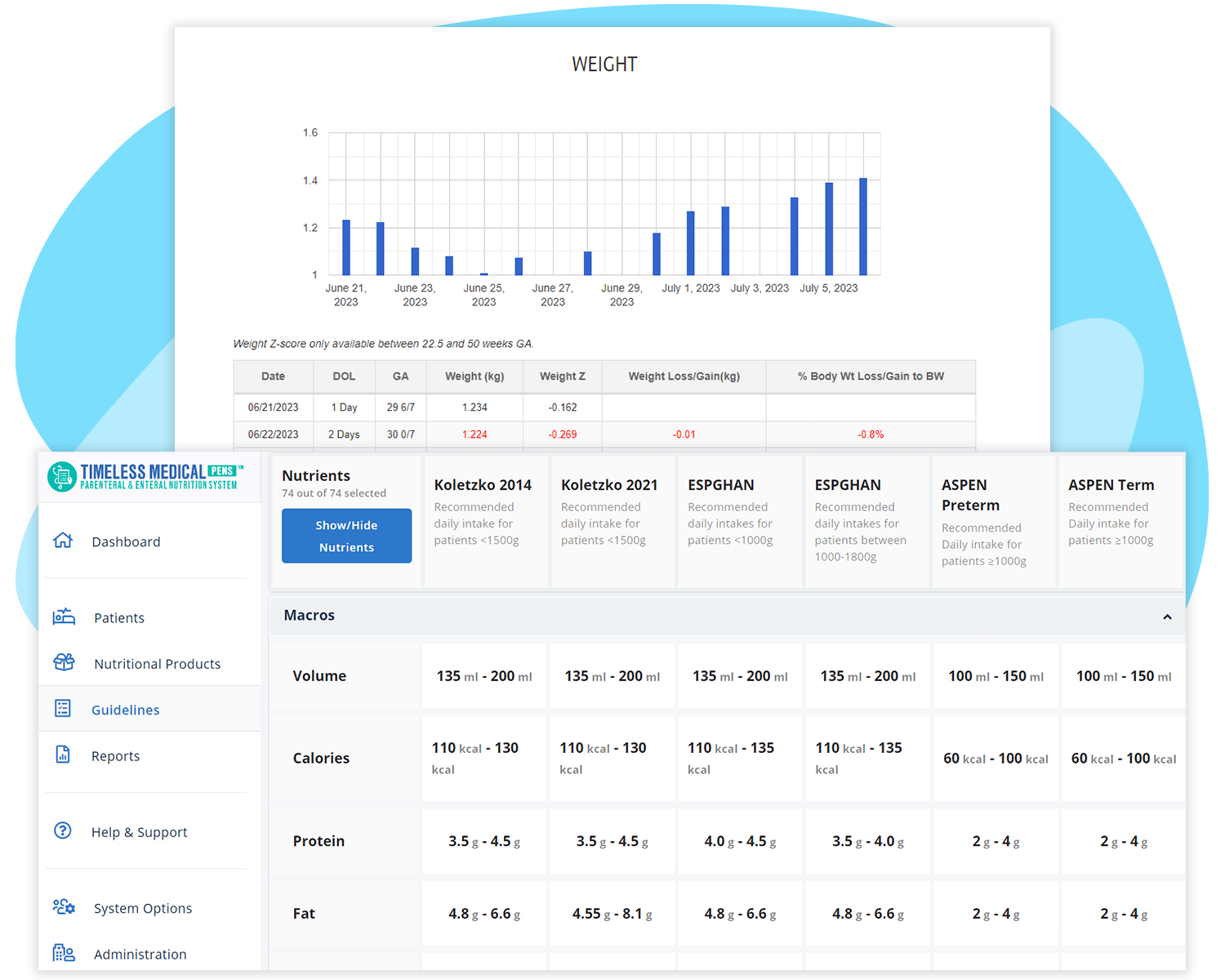 PENS™ is the nutrition monitor that provides proactive care in a cloud-based software and includes:
Malnutrition Indicators
Full macro & micronutrient analysis of Parenteral and Enteral nutrition compared to global recommendations
Ordered Volume vs. Consumed Intake
Recipe Calculations
Product Comparisons
The industry's most comprehensive nutritional product database
Ready to speak with one of our experts about our solutions and services?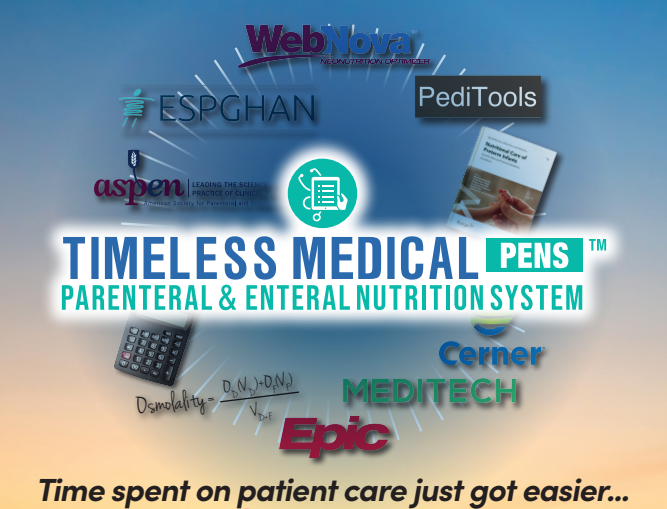 ENTERAL NUTRITION
PENS
WEBNOVA

Stores nutrient profiles

for commercial and customized enteral feeding

Recipe generator

and ability to save

Macro- and micronutrient profile (≥40 nutrients) comparisons

of enteral feedings to each other,
to a reference, or individual nutrients

Print formula recipes

Calculates osmolality

of enteral feeds
PARENTERAL NUTRITION

Complete nutrition analysis

of any intravenous solutions (macro- and micronutrients)

Compares Parenteral Nutrition data

to industry references
PRODUCT DATABASE
Comprehensive product database

with regular updates*

>1000 verfied products†

Contains ~100 products

Updated nutrition information

on Similac® products

Updated information on

Mead Johnson Nutrition, Nutrica®, Nestlé®, etc. products

ADVANCED FUNCTIONALITY

Combined Enteral Nutrition and Parenteral Nutrition

nutritional analysis

Ability to calculate

ordered volume vs consumed volume

Calculate intake over time to evaluate trends

— reports can be run for just 1 day,
critical transition period, patient's LOS, etc.

Calculates antropometric data

— to include Z score — over time trends;
data can be given in graph form

Orders entered can be saved

within patient's chart — can be remade/edited next day

Contains malnutrion criteria

helping clincian to diagnose
* PENS pushes automatic product updates to all its users. Webnova only provides automatic product updates for Similac® products, and it does not contain any other manufacturers' products. As such, a user would have to manually load other products into the tool, and then the user would need to know when to update that product information in the tool
† At the time of this printing, PENS has 4 times the amount of fields per product and 10 times the number of products compared to Webnova. Similac, Nutricia, and Nestle are registered trademarks of entities unrelated to Timeless Medical Systems.
Want to learn more about our technical information?