Parenteral & Enteral Nutrition System® is the market's leading clinical decision support tool to advance nutritional outcomes for your hospital's most fragile patients. The Parenteral & Enteral Nutrition System® has the capabilities to perform product to product analysis, comparison recipe generation & many reporting capabilities.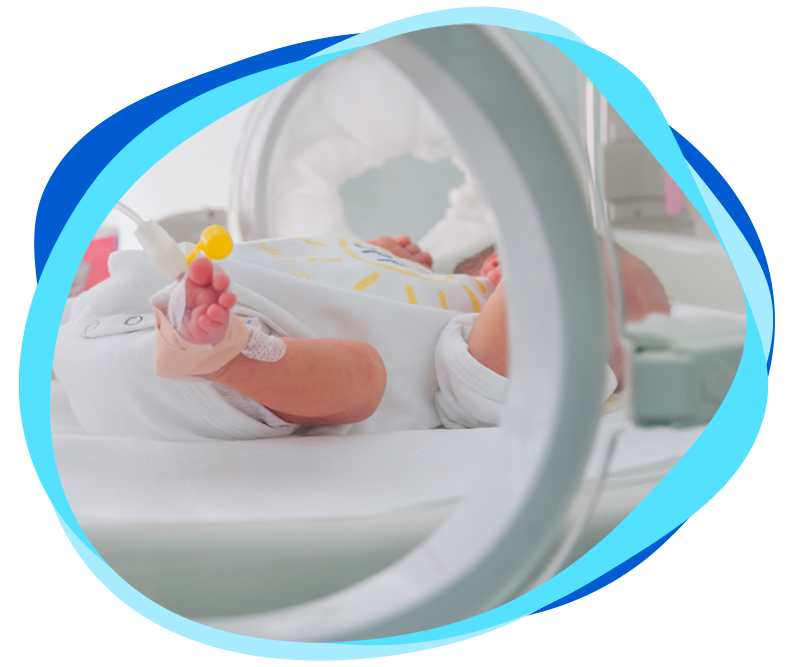 79% of extremely preterm infants experience extrauterine growth restrictions
– JPEN 2014
"The transition phases from parenteral to full enteral feeds represent a dynamic time when energy and contribution from each nutrition delivery practice changes."
– JPED 2018
"Provide a combination of parenteral and enteral nutrition that meets nutritional reference standards for macronutrients & micronutrients from birth."
– Koletzko 2014
"Ideally, clinicians would have easy access to real-time data assessing the energy and protein intake actually received & projected to receive from orders"
– Falciglia 2018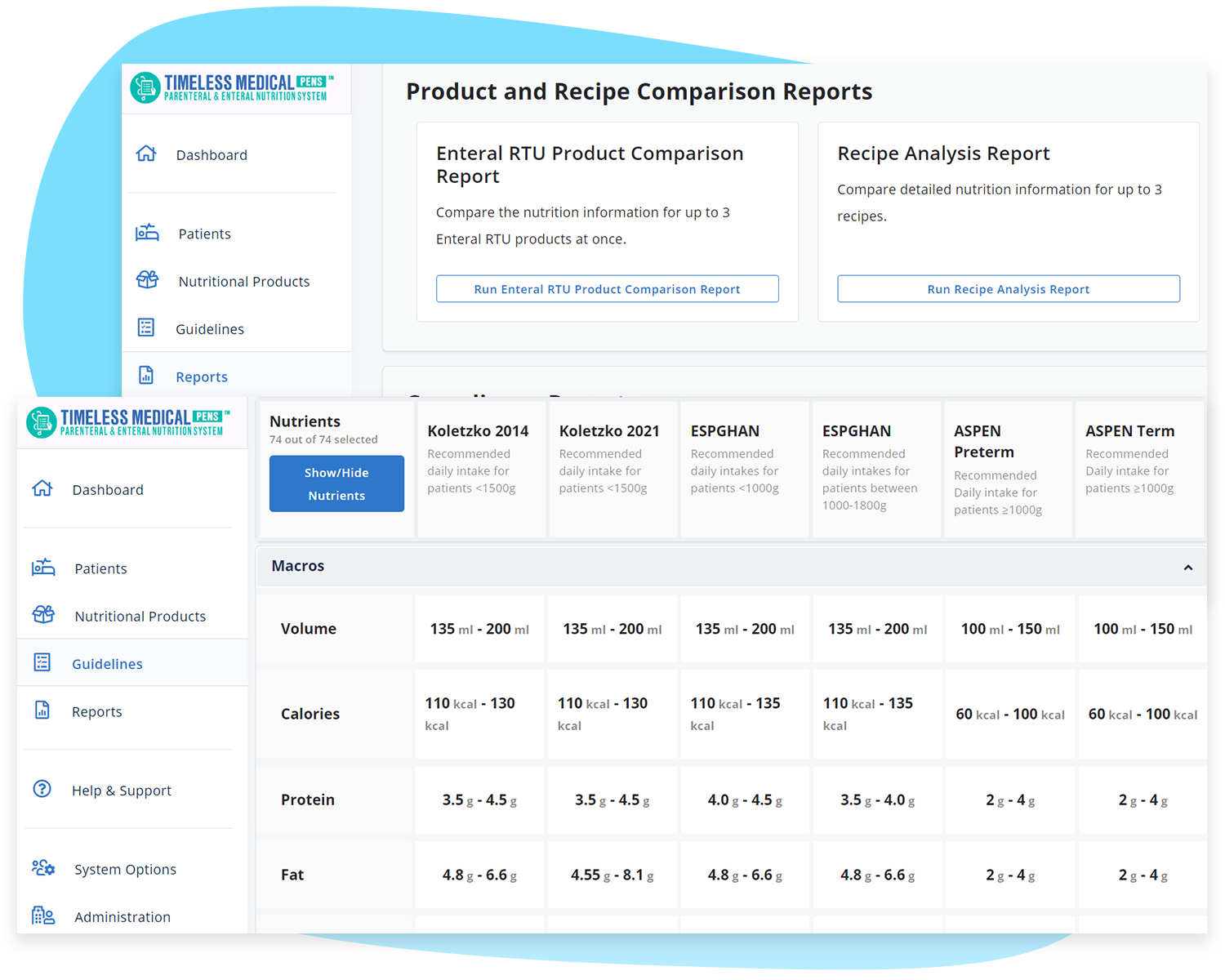 Real-time, point-of-care, cloud-based software
Full macro & micro nutrient analysis compared to global recommendations
Targeted nutrition management
Ordered vs. Consumed
Recipe Calculations
Product Comparisons
Ready to speak with one of our experts about our solutions and services?
Key Clinical Decision Support Tools
Prospective Use | Tablet Tool for Physician Rounding
Retrospective Use | Research Purposes for use on BPD / ELBW Patients
Nutritional Analysis & Support during transition from Parenteral to Enteral nutrition
Head-to-Head Product Comparisons
Recipe Calculations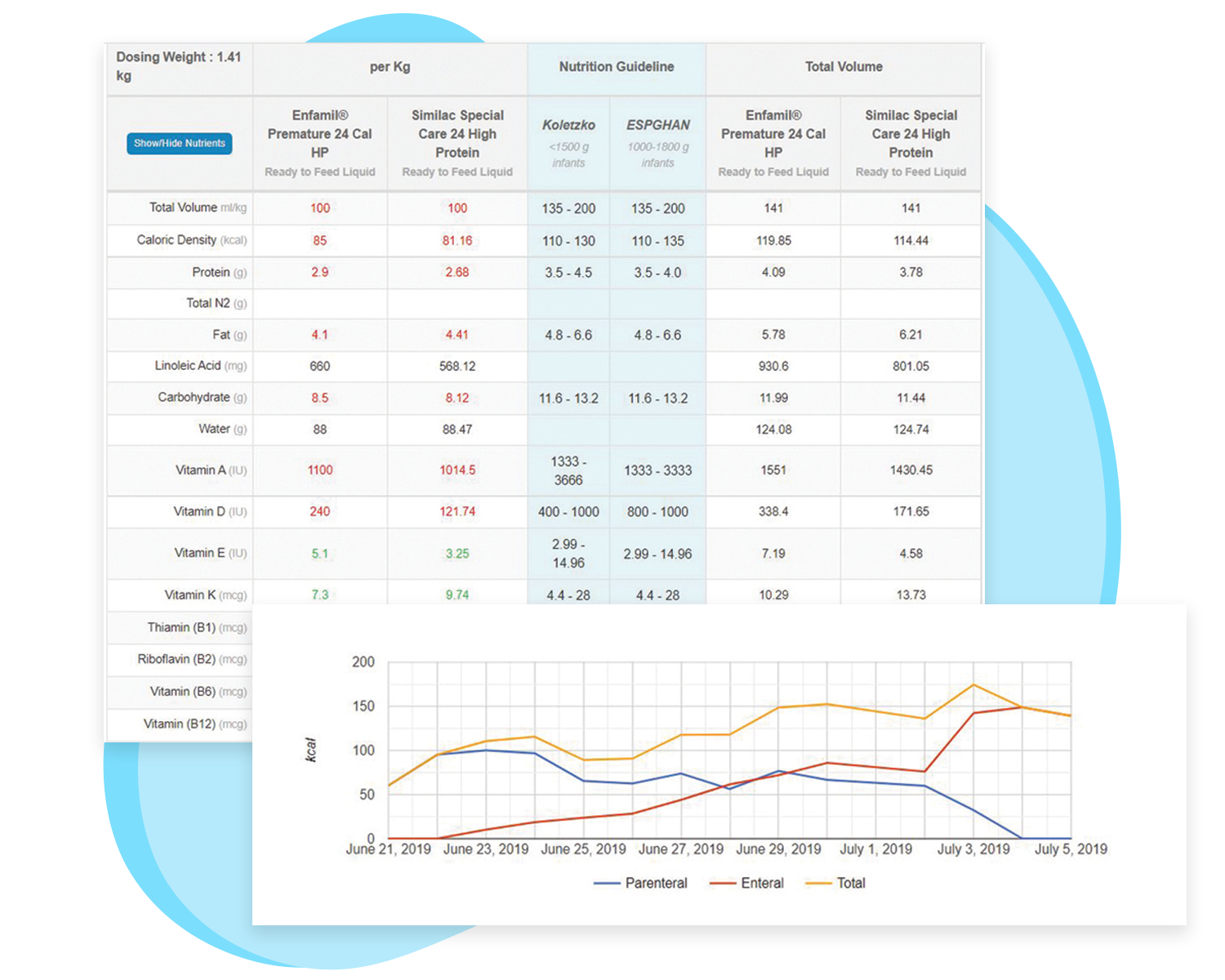 Want to learn more about our technical information or systems integrations?